School Activities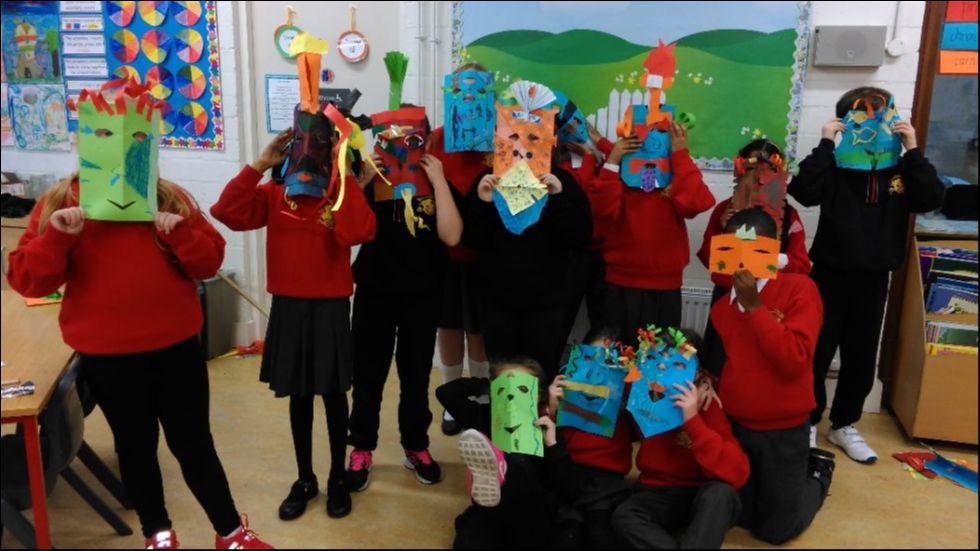 Drama
Our Speech and Drama Teacher, Ms Barror, works with all class levels during the year. She nurtures a love of dramatic arts through poetry, prose, mime and improvisation. She instils confidence in the pupils and prepares them for school performances and shows.
Creativity in the Classroom
The Creativity in the Classroom Project is an innovative visual arts project that has been running in our school for the past 20 years and is the longest standing project of its kind in the country. Creativity in the Classroom uses visual art as a means of helping our pupils develop their sense of self. Our pupils have the opportunity of working with an amazing artist on a creative project, for a 6-8 week period. They take part in a field-trip to a gallery or a place of natural beauty for inspiration. Parents/Guardians are invited to a session where they work on a piece of art with their child.
Trinity Access Programme (TAP)
TAP works with schools, colleges, pupils, parents and communities to ensure that everyone who could benefit from a college education has the opportunity to go to college. Ms Deering coordinates activities that take place in our school and on the Trinity campus such as Maths & Science for fun, Bookmarks programme, Bridge 21 and many more throughout the year.
Kinia
Kinia is an organisation that provides literary and numeracy programmes in our school each year. Volunteers from local companies are trained to help to improve literacy and numeracy skills which also contributes to the social and emotional development of our pupils. Kinia provides creative learning opportunities for our pupils in the form of online support and face-to-face learning in the areas of literacy and numeracy.
Good Counsel GAA Club
We have a strong tradition of sports at Loreto Senior Primary School. We also have a long-standing partnership with Good Counsel GAA and Camogie Club and their wonderful coaches train all our classes. Our school teams enter local blitzes in Good Counsel and Cumann na mBunscol competitions each year. Our dedicated teachers volunteer to train children after school hours.
Loreto Senior Primary Crumlin Rd, Crumlin, Dublin, Ireland | Phone: 01 454 1669