Classes and Courses for Parents
Classes, Courses and Trips for Parents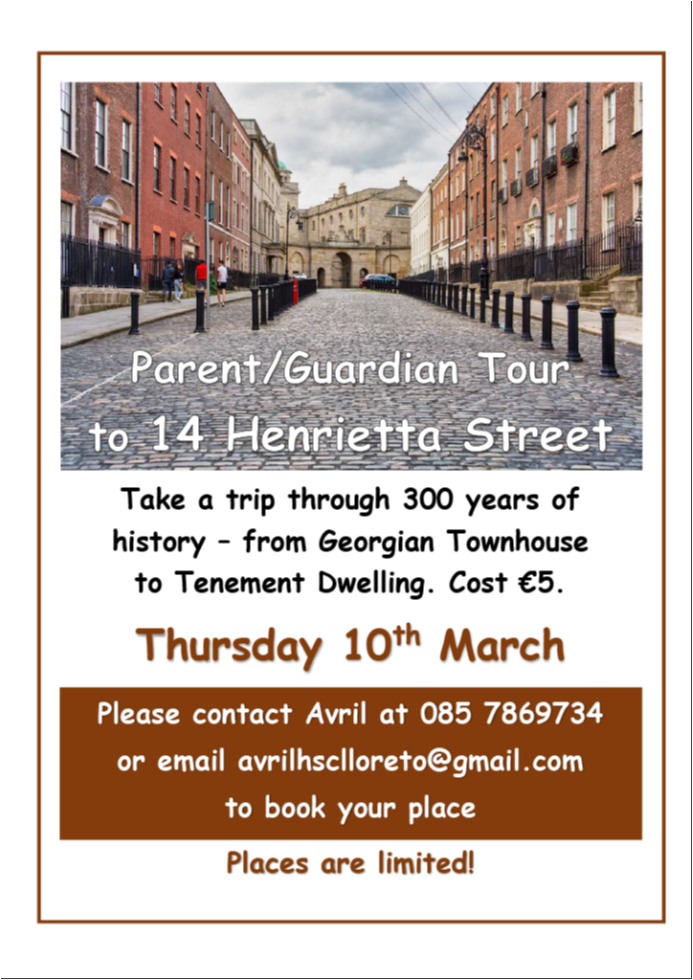 Throughout the school year there is a varied programme of events for parents/guardians or grandparents to take part in. There will be a new programme of exciting classes, courses and trips for autumn 2022!
Contact Kevin at 085 786 9734 if you are interested in taking part in a class or a course or if you have any suggestions for activities that could be included in the autumn schedule.
Our Book Club welcomes new members all year round. If you would like to get back into further education, if there is a course you would like to take part in or if you have a recommendation for a course in the future please contact Kevin, the Home School Community Liaison at 085 786 9734.
Loreto Senior Primary Crumlin Rd, Crumlin, Dublin, Ireland | Phone: 01 454 1669